Im Februar ist hier ein Geheimpaket angekommen - yeah! In dem Paket war eine Auswahl an Materialien der neuen Dear Lizzy Kollektion "Fine & Dandy". Sie ist eine richtig schön farbenfrohe Kollektion. Ich wurde nämlich vor ein paar Monaten gefragt, ob ich Gast Designer für
American Crafts
sein möchte. Tja, da kann man wohl nicht nein sagen....ist ja wohl klar. Erst bin ich durch die Wohnung gehüpft und dann habe ich echt ein paar Tage geschwebt. Ist ja schon was nicht alltägliches. Eine wirkliche Ehre!
In February a secret-package arrived - yeah! It was a lof of material from the new Dear Lizzy collection "Fine & Dandy". This is a really beautiful and colorful collection. Some months ago I was asked to be a guest designer for American Crafts. Needless to say that I had to say "yes". At first I jumped all around our flat and than I was floating above the floor for some days. It isn't a normal thing. A real honor for me!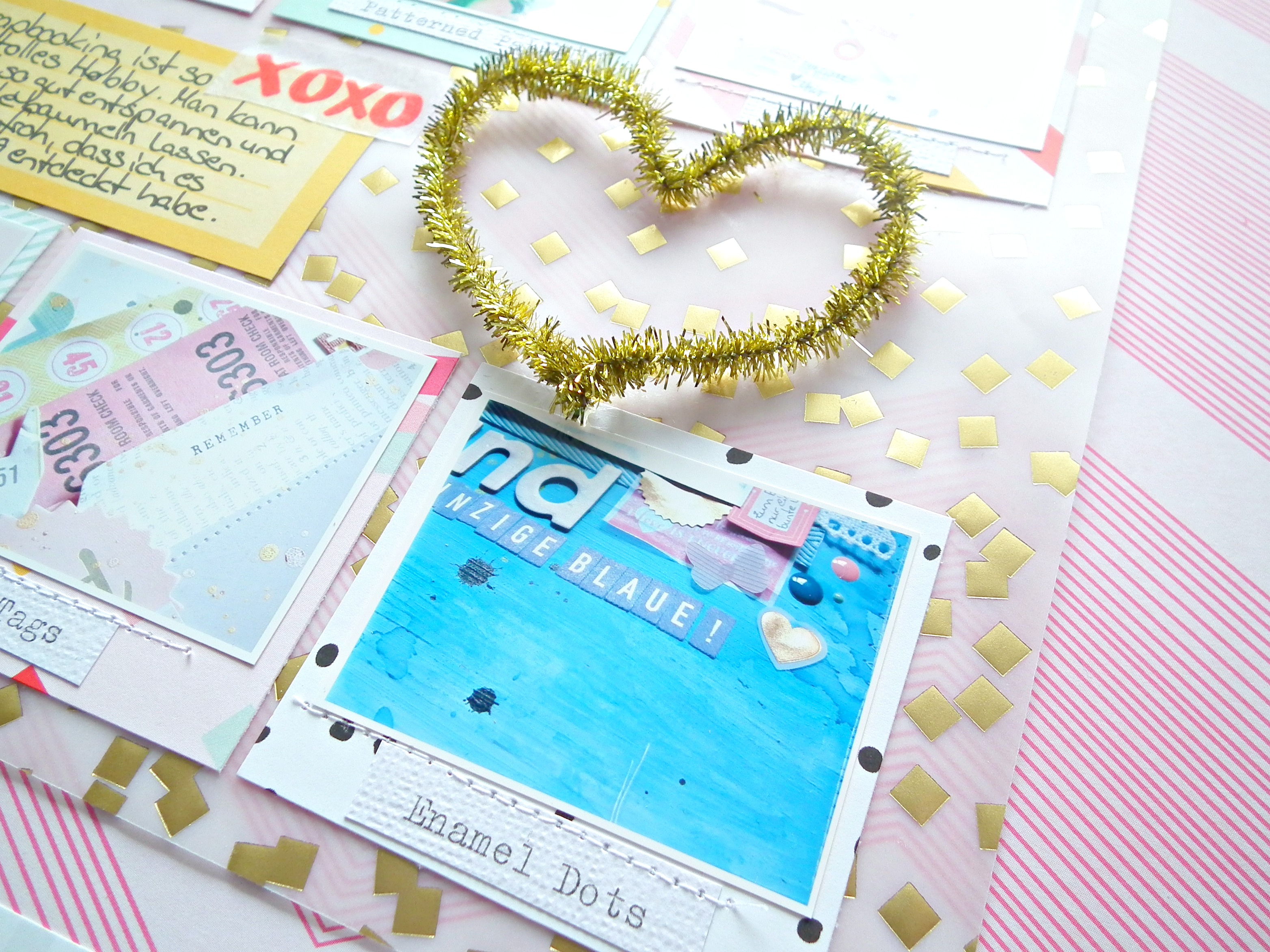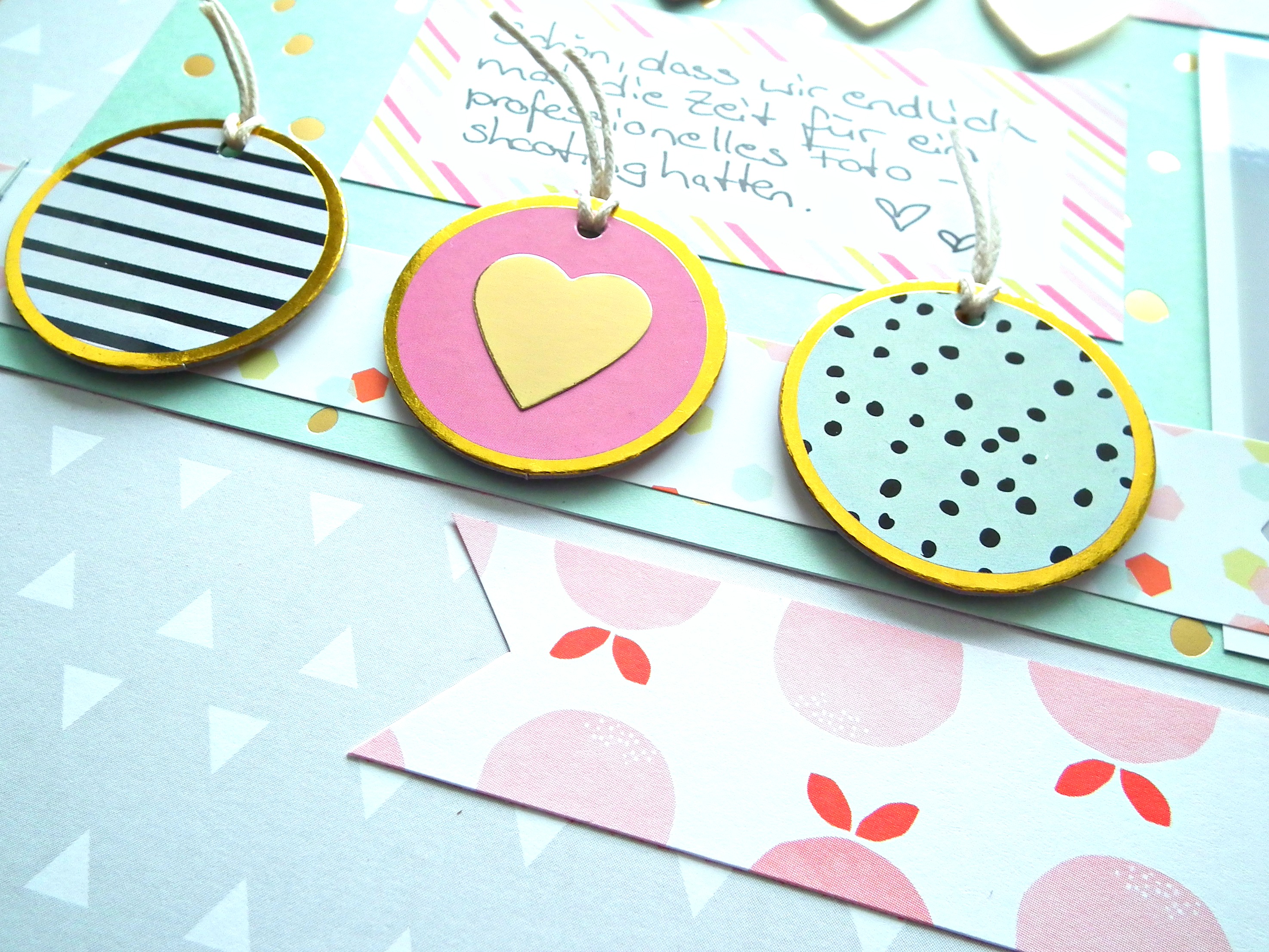 Ich habe mit dem Material verschiedene Projekte gescrappt, die ihr euch auf dem
Blog
von American Crafts anschauen könnt. Aber eine Karte habe ich noch exklusiv für meinen Blog gewerkelt, damit ihr nicht ganz leer ausgeht ;-)
I created several projects with the material. You can look at them at the American Crafts blog. But one card is exclusive for my blog... ;-)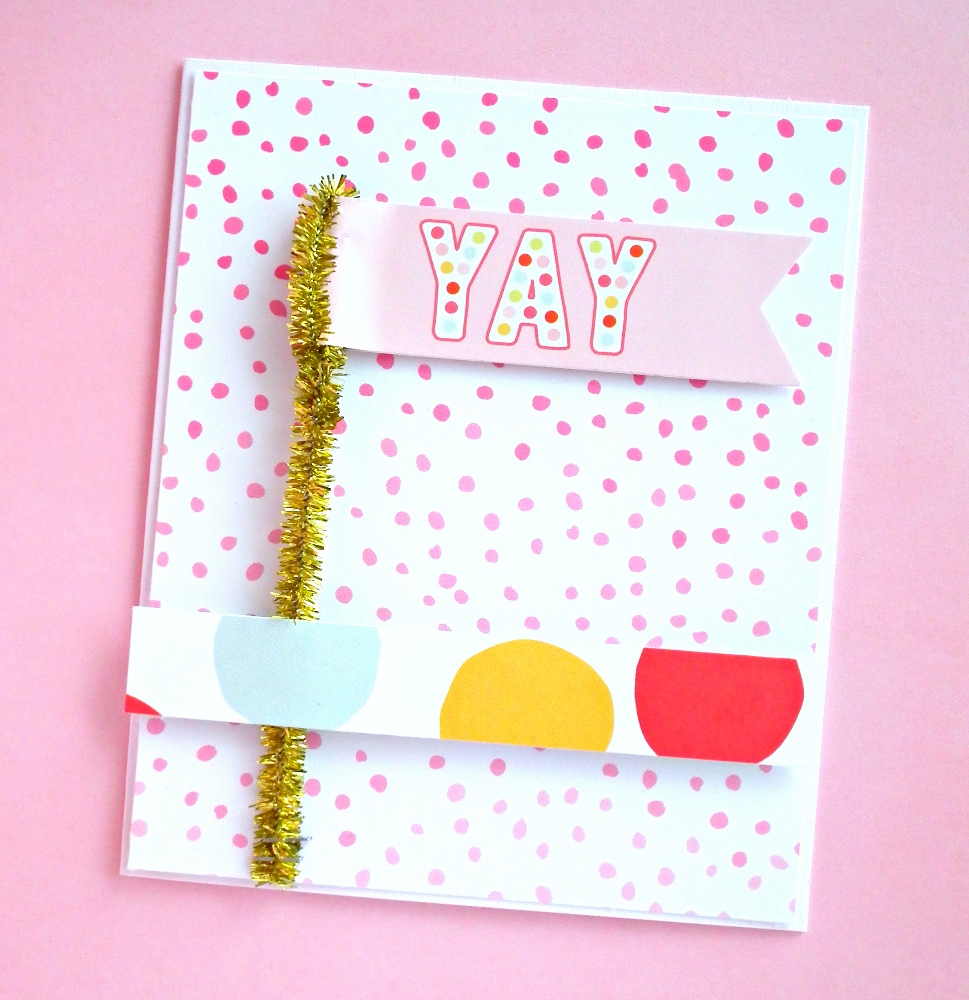 Vielen Dank für diese tolle Chance an American Crafts - es hat viel Spaß gemacht vorab mit den tolle Produkten zu scrappen!
Thanks for this big chance to American Crafts - it was so amazing to scrap with this products exclusively before others can even buy them!
Happy scrapping,
Alex